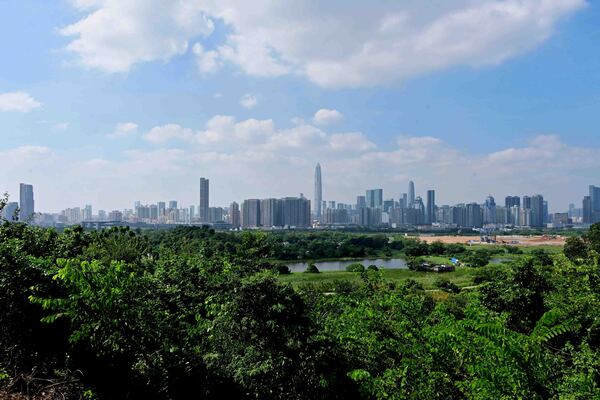 Acting Secretary for Innovation, Technology & Industry Lillian Cheong said the Development Bureau (DEVB) will commence consultation on the planning and development proposals and land use planning of the San Tin Technopole in the second quarter.
While answering lawmakers' questions today, Ms Cheong explained that under the Northern Metropolis Development Strategy, the San Tin Technopole will provide at least 240 hectares of land for innovation and technology (I&T) -related uses, including the 87 hectares of land in the Lok Ma Chau Loop for the Hong Kong-Shenzhen Innovation & Technology Park (HSITP).
Regarding the planning of land including the sites for I&T use in the San Tin area and other sites in the area, subject to funding approval by the Legislative Council, it is estimated that the works departments can commence the site formation works of the first batch of new land for I&T uses in the fourth quarter of 2024.
Meanwhile, the Innovation, Technology & Industry Bureau (ITIB) also plans to commence a consultancy study on the new land for I&T uses in the second quarter with a view to exploring I&T fields or industries suitable for development there, as well as the required infrastructure and supporting facilities.
Ms Cheong also noted that the construction works of the first three buildings in the HSITP have commenced and are expected to be completed in phases starting from the end of 2024 as scheduled.
In response to the latest planning and market developments in Hong Kong and Shenzhen, the Hong Kong Special Administrative Region Government and the Hong Kong-Shenzhen Innovation & Technology Park are exploring plans to expedite and optimise the development of phase one of the HSITP and exploring different development modes. This involves the increase of plot ratio and the inclusion of more land for I&T uses, with a view to maximising the benefits of the HSITP.
The ITIB is working closely with the Office for Attracting Strategic Enterprises to press ahead with the work of attracting Mainland and overseas I&T enterprises to establish or expand their presence in Hong Kong and attracting various I&T enterprises from key strategic industries to set up their business at locations including the loop and the land for I&T uses around the San Tin area.
As it involves various enterprises and industries and the content of negotiation is sensitive, the ITIB will announce the details at suitable junctures, Ms Cheong added.