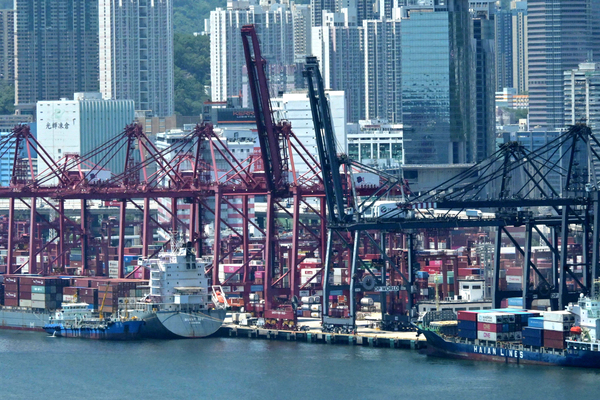 The value of Hong Kong's total exports decreased to $367.2 billion in March, down 1.5% on the same month last year, the Census & Statistics Department announced today.
The value of imports of goods decreased 0.6% to $407.8 billion for the same period.
A trade deficit of $40.6 billion, or 10% of the value of imports, was recorded in March.
Comparing the first quarter of 2023 with the preceding quarter on a seasonally adjusted basis, the value of exports rose 0.8%, while that of imports increased 3.3%.
The Government said the value of merchandise exports declined further from a year earlier in March, though the decline pace moderated.
Looking ahead, it expects that slower growth in the advanced economies will continue to weigh on Hong Kong's export performance.
The accelerated economic recovery in the Mainland and the removal of cross-boundary truck movement restrictions between Hong Kong and the Mainland should alleviate part of the pressure, the Government added.