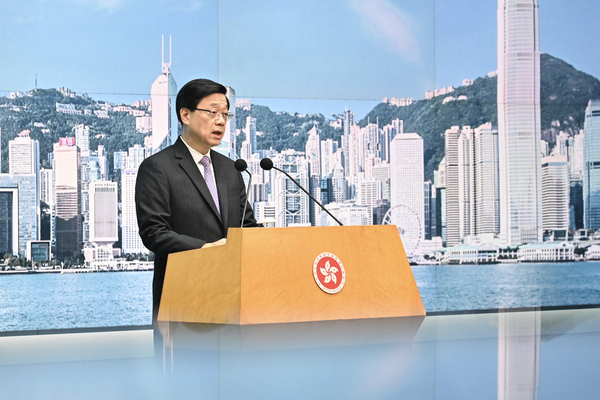 (To watch the full media session with sign language interpretation, click here.)
Chief Executive John Lee said he is very enthusiastic about travelling to the Guangdong-Hong Kong-Macao Greater Bay Area with lawmakers to study areas of development there.
He made the statement ahead of the Executive Council meeting this morning, saying that the Government has always been looking for opportunities to familiarise itself with the developments of the Greater Bay Area (GBA) cities, particularly after resuming normal travel with the Mainland.
"(Being that) legislators are part of the governance team of Hong Kong as a whole, I am very keen to go with them so that we can study together different areas of development in the GBA, so as to enhance co-operation with different cities for the benefit of Hong Kong and for the benefit of the overall growth of the GBA.
"Obviously, technology is an area that we are interested in, development and how we can co-operate in areas such as manufacturing, youth development and, for example, how Mainland cities tackle problems using information technology and how we will be able to improve quality development, which is the main theme of the GBA."
The Chief Executive added that he would like to form an alliance with Mainland cities in distinct areas.
"Hong Kong can play a part in attracting talent and also be the gateway between Mainland cities and the international world.
"Mainland cities have their advantages and strengths as well. So we want to create synergy in different areas, including education, technology, or even green environment development."