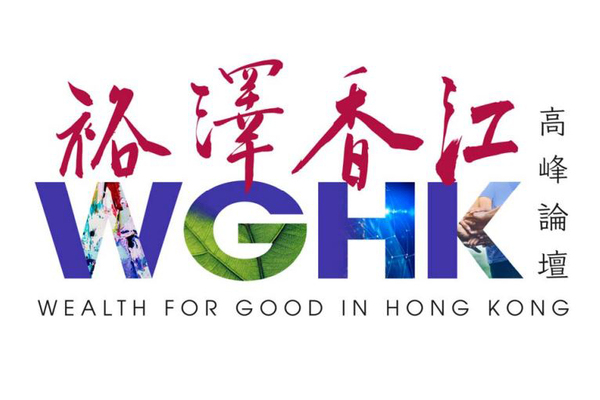 As announced by the Financial Secretary in his recent Budget speech, the Government will host the Wealth for Good in Hong Kong Summit (WGHK) as a key initiative to promote Hong Kong's asset and wealth management industry and encourage more family offices to establish a presence in our market. In this blog, I wish to share a few thoughts on its significance and the highlights to look out for.
"For Good" x 2
The summit, Wealth for Good in Hong Kong, carries dual meaning within the phrase "for good". The first meaning highlights the mission to meet the long-term needs of family offices to deploy wealth with an enduring strategy, which captures macro investment opportunities, as well as prioritises family wealth preservation, accumulation and inheritance needs as they bear in mind intergenerational commitments. The second meaning echoes with the emerging new generation of family decision makers as they pursue impact investments for good causes, which go beyond profits and focus on greater good. The Chinese name of the event represents our goal to have global family offices and asset owners establishing in Hong Kong, taking our city as their starting point to invest in local, Mainland and global markets, across various asset classes and to promote mutual and inclusive developments.
Date, location, WGHK themes
The WGHK will take place on March 24, coinciding with Art Basel Hong Kong, to create a synergy in welcoming global family offices to our city. Gathering at the Hong Kong Palace Museum, guests will be able to enjoy the essence of blending East and West, and old and new. This coincides with Hong Kong's role as a bridge connecting the Mainland and global capital markets. During the WGHK, we will have four themed panels, namely wealth for tech, wealth for art, wealth for green and wealth for philanthropy. These themes reflect today's multifaceted considerations when choosing the best destination to set up a family office, as well as the diverse opportunities presented by Hong Kong on top of being an international financial centre.
Welcoming, connecting global guests
Guests attending the WGHK include around 100 decision makers from global family offices and their professional teams. Through the summit, the Government will build stronger connections with these decision makers, helping them explore opportunities and implement their development plans in Hong Kong. Leading family offices and industry experts from Hong Kong will also attend the summit, seeking to collaborate with international partners and enhance Hong Kong's position as a family office hub.
Top-level planning to promote collaboration: policy statement on developing family office businesses in Hong Kong
Since the inauguration of this term of Government, the Financial Services & the Treasury Bureau has actively pursued policy innovations and breakthroughs under the Chief Executive's "results-oriented" leadership. Announcing policy statements and development blueprints during industry events has lately become an important initiative for the bureau to promote market development. Some recent examples welcomed by the industry include the Policy Statement on Development of Virtual Assets in Hong Kong, which was announced at Hong Kong FinTech Week 2022, and the Development Roadmap for the Insurance Sector in Hong Kong, which was announced at the Asian Insurance Forum 2022. The WGHK will be no exception, and we are now preparing the announcement of a policy statement related to the development of family office businesses in Hong Kong. This will further demonstrate the unique opportunities presented in Hong Kong for global family offices to drive positive impacts through investments.
Activities alongside WGHK
To global family offices, Hong Kong's attractiveness goes beyond its role as an investment and financing centre. Through the WGHK, we also hope to showcase the full charm of Hong Kong as an international cosmopolitan city from multiple dimensions. In this connection, we will offer participants a variety of activities to enjoy, including guided tours to museums, art exhibitions, galleries and auction houses, sightseeing experiences, guided hiking trips, gourmet experiences and more.
We look forward to bringing global and Hong Kong family offices together at the WGHK summit. We look forward to meeting all guests and greeting everyone in person with a "Hello, Hong Kong!" We are also ready to share with attendees the inspiring stories of Hong Kong as a unique international asset and wealth management centre.
Secretary for Financial Services & the Treasury Christopher Hui wrote this article and posted it on his blog on March 15.