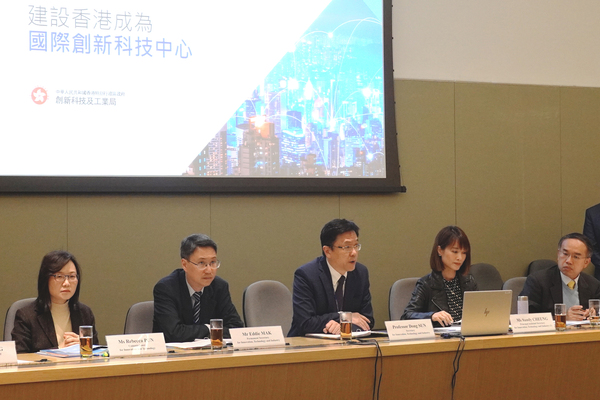 The Committee on Innovation, Technology & Industry Development chaired by Secretary for Innovation, Technology & Industry Prof Sun Dong held its first meeting today.
At the meeting, members were briefed on the Hong Kong Innovation & Technology Development Blueprint, and the Government's major initiatives on promoting innovation, technology (I&T) and industry development. They also shared insights about the development of the artificial intelligence industry and the commercialisation of research and development (R&D) outcomes.
Prof Sun said: "Hong Kong is blessed with the staunch support from the country, and the Government is moving at full steam towards developing Hong Kong into an international I&T centre along the four broad development directions and eight major strategies set out in the blueprint.
"We treasure the views from relevant stakeholders on how we can formulate specific implementation measures to further enhance our I&T ecosystem."
Established on March 3, the committee advises the Government on the directions and strategies set out in the blueprint on promoting I&T development in Hong Kong, and enhances co-operation among stakeholders. It will deliberate topics such as promoting R&D, developing an I&T talent pool and infrastructure, and promoting new industrialisation.