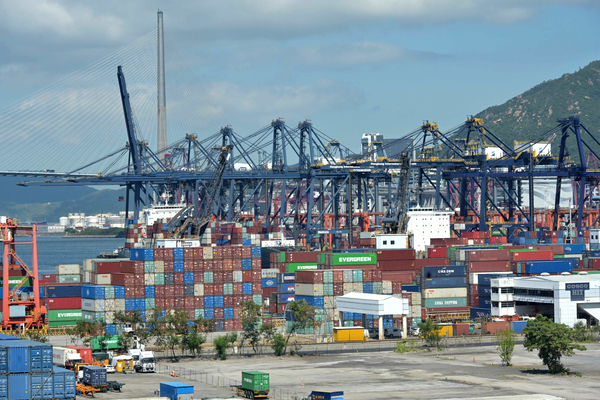 The value of Hong Kong's total exports decreased to $286.2 billion in February, down 8.8% on the same month last year, the Census & Statistics Department announced today.
The value of imports of goods decreased 4.1% to $331.6 billion for the same period.
A trade deficit of $45.4 billion, or 13.7% of the value of imports, was recorded in February.
Comparing the three-month period ending February with the preceding three months on a seasonally adjusted basis, the value of exports dropped 7.7%, while that of imports decreased 3.7%.
Taking the first two months of the year together to remove the distortion caused by the difference in timing of the Lunar New Year, the value of exports fell notably from a year earlier amid the weak external environment. 
Looking ahead, the Government expected growth moderation in the advanced economies will continue to weigh on Hong Kong's export performance in the near term.
While the accelerated recovery of the Mainland economy, coupled with the lifting of cross-boundary truck movement restrictions between Hong Kong and the Mainland should alleviate part of the pressure, it added.