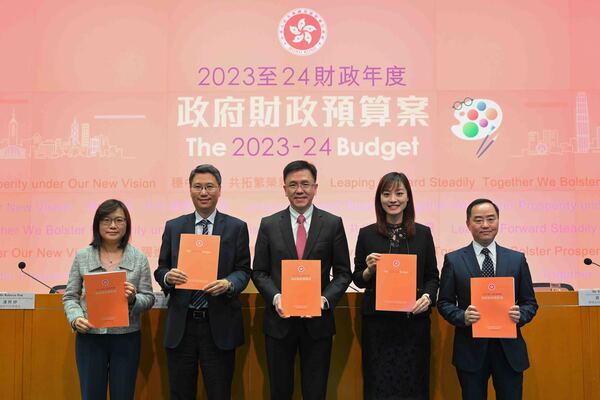 (To watch the full press conference with sign language interpretation, click here.)
The Government conducted a very serious investigation to make sure all proposed innovation and technology (I&T) related measures were financially feasible before the Budget rolled out, Secretary for Innovation, Technology & Industry Prof Sun Dong said today.
Prof Sun made the remarks at a press conference this afternoon, elaborating on four I&T focus areas for Hong Kong and their relevant investment costs.
"The first one is life and health technology. The second is artificial intelligence and data science. The third one is fintech (financial technology). And the fourth one is advanced manufacturing and new energy technology and so on.
"In the Budget speech made by the Financial Secretary, all the proposed measures are in line with our strategies proposed, either by the Chief Executive in his Policy Address or our I&T Development Blueprint.
"We talked about a $6 billion investment in life and health technology. We talked about a $3 billion investment in artificial intelligence. We also talked about establishing a Microelectronics Research & Development Institute."
The technology chief stressed that the Government ensures all these investments would be financially feasible before they were proposed in the Budget.
"So actually we are confident that all our proposed goals can be achieved by working with stakeholders in society."