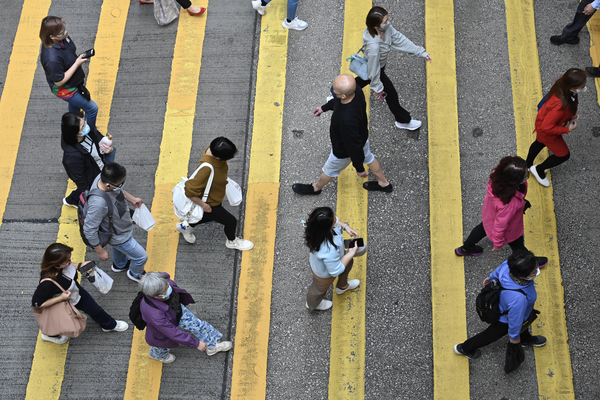 The seasonally adjusted unemployment rate fell 0.1 percentage points to 3.4% for the period between November 2022 and January 2023 compared with October to December 2022, the Census & Statistics Department announced today.
The underemployment rate also dropped 0.1 percentage points to 1.4%.
Total employment decreased by around 3,100 to 3,662,200 while the labour force decreased by around 10,700 to 3,780,600.
There were 118,400 unemployed people from November 2022 to January 2023, a drop of about 7,600 from the preceding period. The number of underemployed went down by around 3,200 to 52,100.
The combined unemployment rate of the consumption- and tourism-related sectors fell 0.2 percentage points from the preceding three-month period to 4.5%. The unemployment rates of most other sectors also declined, particularly for the construction sector.
Secretary for Labour & Welfare Chris Sun said with economic activity gradually returning to normal following the epidemic, along with a rebound in inbound tourism alongside the full resumption of normal travel between Hong Kong and the Mainland, labour market conditions in the coming months should further improve.