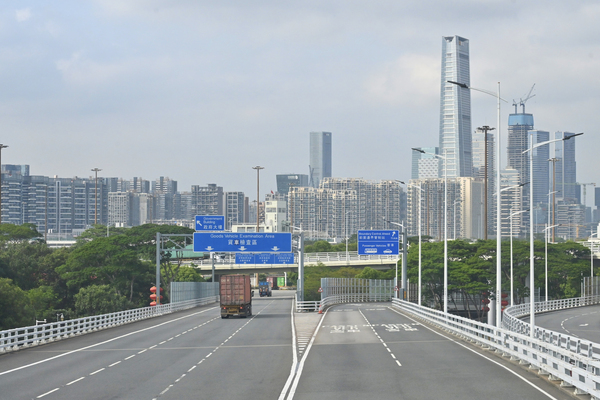 Deputy Financial Secretary Michael Wong will depart for Shenzhen tomorrow to hold the first meeting of the Task Force for Collaboration on the Northern Metropolis Development Strategy with representatives of the Shenzhen Municipal People's Government.
The two sides will exchange views on matters relating to the implementation of the Northern Metropolis and enhance co-operation between each other.
Secretary for Development Bernadette Linn, Secretary for Constitutional & Mainland Affairs Erick Tsang, Secretary for Environment & Ecology Tse Chin-wan, Secretary for Transport & Logistics Lam Sai-hung, Secretary for Financial Services & the Treasury Christopher Hui, Acting Secretary for Security Michael Cheuk, Under Secretary for Culture, Sports & Tourism Raistlin Lau, Under Secretary for Innovation, Technology & Industry Lillian Cheong as well as relevant department heads will also attend the meeting.
Mr Wong and the officials will return to Hong Kong in the evening on the same day.