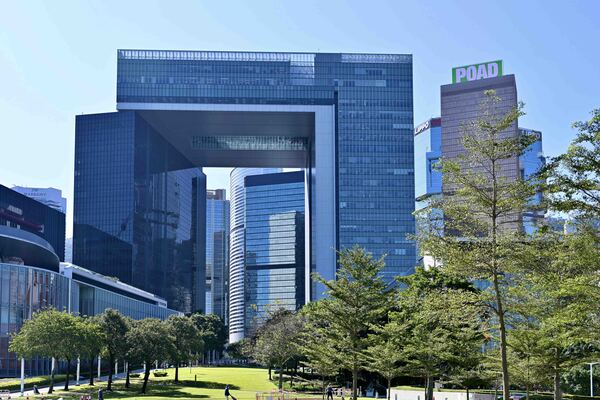 The Government will commit resources as and when justified and needed, while strictly containing the growth of government expenditure and exploring ways to increase revenue. 
Financial Secretary Paul Chan made the statement when delivering the Budget today, noting that 2023-24 will see a $54.4 billion deficit but a fiscal surplus is forecast for the following four financial years starting 2024-25.
Mr Chan proposed that profits tax and salaries tax rates should remain unchanged this year, given that the momentum of Hong Kong's economic recovery still requires consolidation.
Exploring ways to increase revenue
Instead, Mr Chan proposed to impose an annual special football betting duty of $2.4 billion on the Hong Kong Jockey Club for five years starting 2023-24, while the current betting duty rates remain unchanged. 
Mr Chan said in formulating this arrangement, the Government has given due consideration to the intense external competition faced by the local betting business.
The Jockey Club has also undertaken that the proposal would not reduce its commitment to local charities, he added.
Staying competitive
The Government will launch a consultation exercise regarding the implementation of the global minimum tax rate in 2025, in order to allow multinational enterprise groups to make early preparations.
It is estimated that the domestic minimum top-up tax, to be introduced in the same year, will bring in tax revenue of about $15 billion per year for the Government.
To maintain HK's competitiveness, the Government will put forward an enhancement proposal in mid-March to provide clearer guidelines on whether onshore gains on disposal of equity interests are subject to tax.
Bond initiative
The Government plans to further expand the scope of its green bond programme to cover sustainable finance projects.
The finance chief also proposed the setting up of an Infrastructure Bond Scheme to enable the Government to better manage the cashflow needs of major infrastructure projects. The Government will also explore public participation in bond subscription.
"I have to emphasise that we will continue to adhere to the fiscal discipline of keeping expenditure within the limits of revenue. Proceeds from bond issuance will not be used for funding recurrent expenditure."
Revised estimates
The 2022-23 revised estimate on government revenue is $603.8 billion, lower than the original estimate by 15.7%, mainly due to lower-than-expected revenues from land premium and stamp duty.
Estimate on expenditure is revised to $809.6 billion, 16.8% higher than the original estimate, due to the huge spending in implementing massive counter-cyclical measures and anti-epidemic work.
Mr Chan forecast a deficit of $139.8 billion for 2022-23, with fiscal reserves expected to be $817.3 billion by March 31, 2023.
"Taking Hong Kong's previous financial position in times of adversity as a reference, I consider that our fiscal reserves are currently maintained at a prudent level," he said.