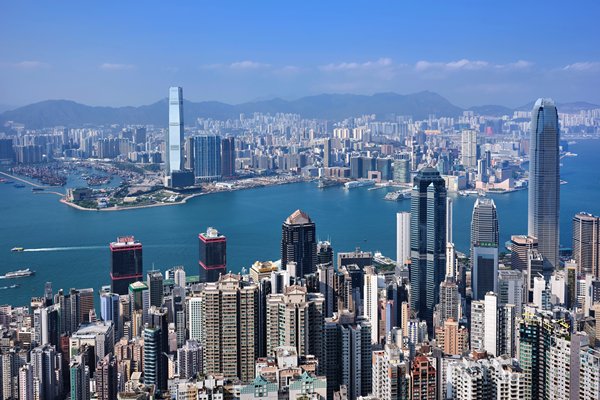 Hong Kong's economy in the fourth quarter of 2022 decreased 4.2% year-on-year, and shrank 3.5% for 2022 as a whole.
The Census & Statistics Department announced the figures today as it released its advance estimates on Gross Domestic Product (GDP) for the fourth quarter and the whole of 2022.
According to the estimates, private consumption expenditure increased 1.7% in real terms in the fourth quarter of 2022 over a year earlier while it decreased 1.1% for the whole year.
Government consumption expenditure grew 9.1% year-on-year and expanded 8.1% for 2022 as a whole.
Gross domestic fixed capital formation fell 11.2% year-on-year and decreased 8.5% for the whole of 2022.
Over the same period, total goods exports and imports declined 24.8% and 22.8% from a year earlier. For the whole of 2022, total goods exports and imports dropped 13.9% and 13.1%.
Compared with a year earlier, exports of services rose 2.3% for the fourth quarter while imports of services went up 2.1%. For 2022 in full, exports and imports of services decreased 0.8% and 1.4%.
Commenting on the figures, the Government said the Hong Kong economy shrank 3.5% in 2022, after visible growth of 6.4% in 2021. During the year, total exports of goods plunged amid the sharp deterioration in the external environment and disruptions to cross-boundary truck movements. Domestic demand slackened, dragged down initially by the fifth wave of the local epidemic.
Looking ahead, the Hong Kong economy is expected to show a recovery in 2023. While softer growth in the advanced economies will continue to pose challenges to the city's exports of goods, an expected faster growth of the Mainland economy and the relaxation of cross-boundary truck movement restrictions should provide some support.
An expected strong rebound of inbound tourism following the removal of quarantine arrangements for visitors and the resumption of normal travel between Hong Kong and the Mainland should underpin a recovery of exports of services.
Domestically, an improved economic outlook in tandem with the return of normal economic activities following the epidemic should boost private consumption in 2023, with the strong labour market providing further support. Fixed asset investment will likewise benefit.