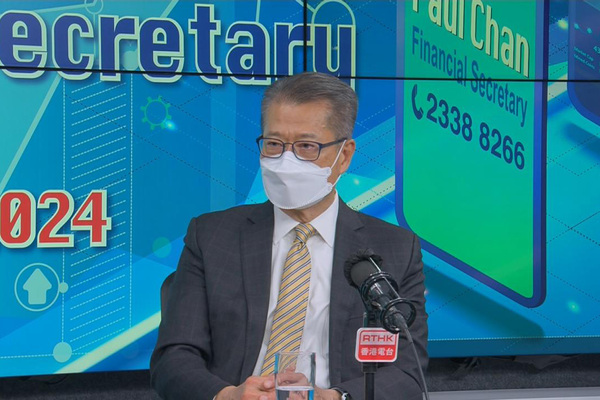 Financial Secretary Paul Chan said the digital economy would be a key driver of growth and development for Hong Kong in the coming years.
Speaking on a public radio broadcast this morning, Mr Chan reiterated that digitalisation is one of the key elements to the city's future development.
"I think the digital economy is evolving very quickly. The way I see it is that digitalisation is a very important tool, not just in itself as an industry, but it can also cut across different sectors to enhance their competitiveness and even transform their business model."
The finance chief added that digitalisation would help the city diversify its economy and provide more jobs.
He also stressed the importance of promoting and developing the green economy, adding Hong Kong is in a good position as many startups and companies are investing in this area.
On property taxes, Mr Chan said the Government is not considering a tax on vacant properties at the moment but it is reviewing its rating system for domestic properties.