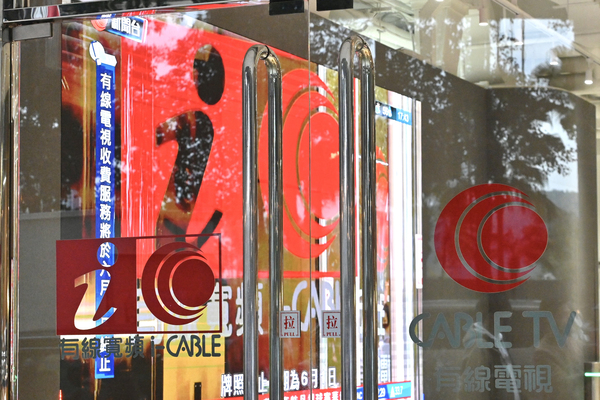 The Government announced today that the Chief Executive-in-Council has approved the termination of Hong Kong Cable Television's (HKCTV) domestic pay television programme service (pay TV) licence from June 1.
HKCTV's pay TV licence was renewed for 12 years by the Chief Executive-in Council in December 2016, with the original period of validity from June 1, 2017 to May 31, 2029. On September 30, 2022, HKCTV wrote to the Secretary for Commerce & Economic Development and the Chairman of the Communications Authority (CA) to seek approval from the Chief Executive-in Council for the termination of its pay TV licence.
Having examined HKCTV's application, the CA considered that HKCTV has no outstanding obligations and liabilities accrued under the licence. It also noted that the company has put forward exit/migration arrangements for subscribers following licence termination.
Taking into account the CA's views, the Chief Executive-in-Council agreed that HKCTV's surrender of licence is purely a commercial decision. As the Government should not impose unnecessary exit barriers, HKCTV's application was approved.
Understanding that HKCTV has been operating at a deficit in recent years amid a difficult business environment, the Commerce & Economic Development Bureau said the licence surrender is purely commercially driven and the Government respects HKCTV's decision.
The bureau added it understood that other businesses under the group companies of i-Cable, HKCTV's mother company, including the free television services of Fantastic TV and telecommunications services, will not be affected.
It also said the Government has reminded HKCTV to properly handle the exit/migration arrangements of its subscribers in order to protect consumer rights as well as to handle the follow-up arrangements for its staff in strict compliance with the Employment Ordinance.
Meanwhile, the Office of the Communications Authority will closely monitor HKCTV's progress of implementing its exit arrangements.
Separately, the Government announced that the Chief Executive-in-Council accepted the recommendations made by the CA following the licence mid-term review of the three domestic free television programme service licensees ie Television Broadcasts, HK Television Entertainment and Fantastic Television, and the two sound broadcasting licensees ie Hong Kong Commercial Broadcasting and Metro Broadcast Corporation.
The CA considered that the licensees' services had largely met the expectations of the pubic, and the public also supported some form of relaxation to allow more flexibility to the licensees in terms of programme management.
In addition, the CA had examined the records of the licensees' compliance with the relevant statutory requirements, licence conditions and the codes of practices. It considered that the licensees had largely complied with the regulatory requirements in the first six years of the 12-year licence.