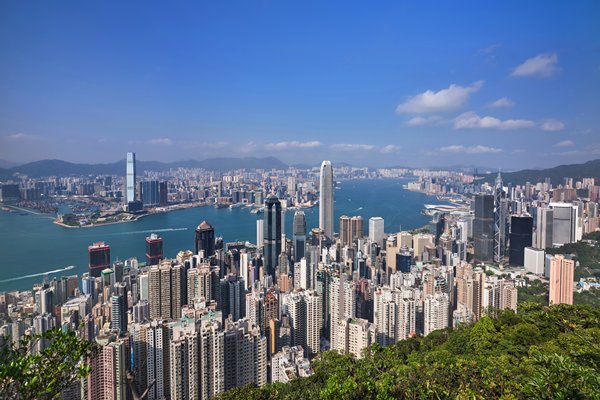 The Task Force on Promoting & Branding Hong Kong led by Financial Secretary Paul Chan has been set up, the Government announced today.
It will advise the Government on the overall strategy of promoting Hong Kong's advantages, and on the promotional plans and activities that will take place overseas and in the Mainland.
The task force will focus on devising narratives for the new situation, potential and opportunities in Hong Kong under its new development stage. Through tapping the views of the market and stakeholders as well as direct communication and public relations promotion, the team aims to allow people in Hong Kong, the Mainland and overseas regions to have a more comprehensive understanding of Hong Kong's advantages and opportunities so that the city's edge can be fully known, understood and recognised.
With the efforts of Hong Kong Inc partner organisations and members, the task force will tell good stories of Hong Kong to raise the city's international profile and enhance its branding and image so that all parties can better understand its advantages, potential and opportunities, the Government added.
The finance chief noted that after going through three years of the COVID-19 pandemic, now was the time to promote Hong Kong as the community has rapidly returned to normalcy.
He said: "With the development in the past few years, Hong Kong has embraced many positive changes and its positioning has become clearer. However, people outside Hong Kong may not be aware of the new opportunities brought by these changes, and some of them might still have negative perceptions of Hong Kong since they might not understand the city's situation.
"With the resumption of convenient cross-boundary movement, we must go all out to promote Hong Kong's new potential and opportunities at full steam."
Highlighting that the team comprises prominent individuals with diverse backgrounds and representatives of Hong Kong Inc partner organisations, Mr Chan expressed confidence that the Government would be able to maximise the impact of its publicity work both in the Mainland and overseas, presenting more effectively to the world the vibrancy and opportunities that Hong Kong can offer.