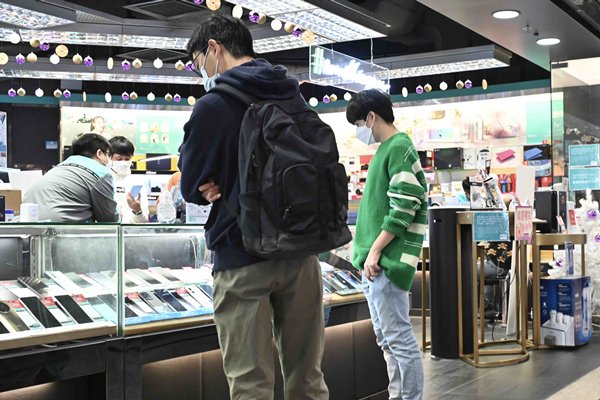 The value of total retail sales in November 2022, provisionally estimated at $29.5 billion, fell 4.2% compared with the same month in 2021, the Census & Statistics Department announced today.
After netting out the effect of price changes over the same period, the provisional estimate of the volume of total retail sales for the month dropped 5.3% year-on-year.
Of the total retail sales value in November, online sales accounted for 12.8%. Provisionally estimated at $3.8 billion, the value of online retail sales rose 9.4% compared with a year ago.
The value of sales of other consumer goods not elsewhere classified decreased 6% over a year earlier. This was followed by sales of jewellery, watches and clocks, and valuable gifts (-8.3%); commodities in department stores (-19.3%); wearing apparel (-16.4%); medicines and cosmetics (-4.2%); fuels (-1.9%); furniture and fixtures (-6.7%); footwear, allied products and other clothing accessories (-8.1%); books, newspapers, stationery and gifts (-5.1%); Chinese drugs and herbs (-4.7%); and optical shops (-0.2%).
On the other hand, the value of sales of electrical goods and other consumer durable goods not elsewhere classified increased 3.1%, followed by sales of commodities in supermarkets (+0.1%); food, alcoholic drinks and tobacco (+0.3%); and motor vehicles and parts (+24.8%).
The Government said retail businesses softened in November following the improvement in the preceding month. For October and November combined, retail sales value held largely stable compared to a year earlier.
Looking ahead, the Government pointed out that tightened financial conditions will continue to weigh on local consumption demand, but the further relaxation of social distancing measures and continued improvement in labour market conditions will provide support.
The expected increase in visitor arrivals should also benefit retail sales performance, it added.