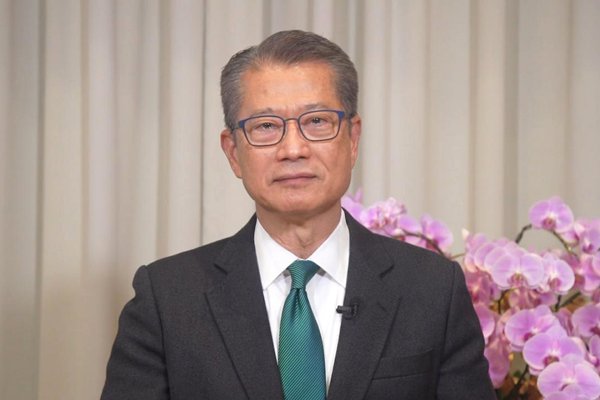 Indeed, I have had the pleasure of welcoming many people back to Hong Kong in recent months. As Hong Kong lifts travel restrictions and social distancing measures, many large-scale events have been held, including the first Global Financial Leaders' Investment Summit and the famous Hong Kong Sevens. I am pleased to report that they will be held again this year. The Hong Kong Sevens will be back in just two months' time, from March 31 to April 2.
The optimism of a returning Hong Kong is certainly shared by the business sector, both in Hong Kong, the Mainland and beyond. This week, the Hong Kong Trade Development Council held the first exhibition this year, the Toy Fair, attracting more than 1,000 exhibitors, many from the Mainland as well as other countries. They are keen on tapping the business opportunities Hong Kong offers.
Yes, the world is once again looking to Hong Kong's vibrancy and the boundless opportunities offered here.
Reinventing the role of Hong Kong as an IFC
Boundless opportunities are present in the development of Hong Kong as an IFC (international financial centre), for which we have high confidence.
Our confidence rests with the "one country, two systems" policy which makes Hong Kong the only place in the world where the global advantages and the China advantages converge. President Xi Jinping has reaffirmed to the world that the "one country, two systems" policy must be adhered to in the long run. And the central government fully supports Hong Kong in maintaining our distinctive status and edge, and in improving our competitiveness as an international financial, shipping and trading centre.
But in a world where competition among financial centres is keen, we must never stop enhancing ourselves. In the next few minutes, please allow me to share a few notable areas of our efforts.
Enhancing the global fundraising platform
First, we work persistently to turn Hong Kong into a deeper and broader fundraising platform. Since 2018, we have implemented a series of reforms, covering emerging and innovative companies with weighted voting right structures, China concept stocks, special purpose acquisition companies, etc. The latest moves are to facilitate the listing of hard-tech companies that have yet met the profit or trading record requirement, and to revitalise the Growth Enterprise Market Board, the GEM.
Promoting mutual market access
Second, deepening and expanding the Connect schemes. This will better enhance our role as the bridge connecting the financial markets of the Mainland and the world, and further our development as the largest offshore renminbi (RMB) business hub.
The three measures announced by the China Securities Regulatory Commission (CSRC) back in September last year are much welcomed by the market. Last month, the Hong Kong Securities & Futures Commission and the CSRC jointly announced the inclusion of securities of overseas enterprises that are primarily listed in Hong Kong into southbound eligible stocks. We are also working at full speed on the other two measures, including setting up an RMB counter for eligible stocks in the Southbound Connect; and issuing Mainland government bond futures in Hong Kong.
Together with the coming Swap Connect, and the other measures such as the launch of the MSCI A 50 Connect Index futures contract back in 2021, Hong Kong is not only expanding the scope of mutual market connectivity, but also offering more risk management tools to investors.
Virtual assets
Lastly, you may well be interested in the development of virtual assets or VAs, in Hong Kong. We believe that VAs will be an unstoppable force driving financial innovation. Last October, we issued a policy statement on VAs, signalling our determination to provide a facilitating environment for the sustainable and responsible development of the VA sector in Hong Kong.
Our line of thought is to put in place appropriate and proportionate supervision to unleash the potential of Web3 and other technologies, allowing them work to the benefit of our economy and business activities at different levels.
This requires a regulatory framework that will strike an optimal balance between promoting innovation and providing guardrails against the risks associated with such development. Our regulatory principle is "same activity, same risk, same regulation". We have completed legislative work for a licensing regime for VA service providers, which will come into effect in June this year. VA service providers will need to abide by the same anti-money laundering and counter-terrorist financing as well as investor protection requirements as traditional financial institutions.
Concluding remarks
Ladies and gentlemen, as we put three years of a pandemic behind us and look forward to exciting new developments, I am sure you will agree that Hong Kong's brightest days as an IFC lie ahead.
Financial Secretary Paul Chan gave this video speech at the 2023 Annual Global Alpha Investment Conference on January 13.