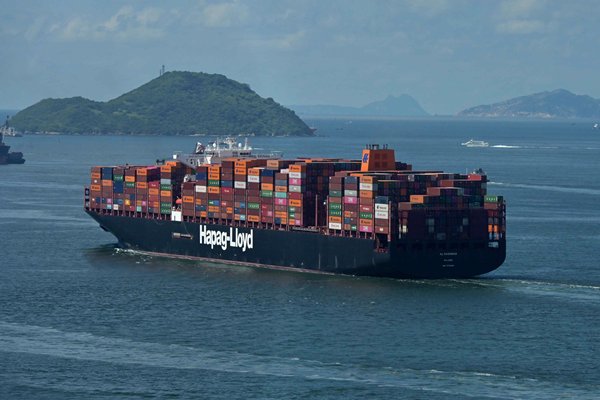 The value of Hong Kong's total goods exports fell to $360 billion in November, down 24.1% compared with the same month last year, the Census & Statistics Department announced today.
The value of goods imports dropped 20.3% to $387.1 billion for the same period.
A trade deficit of $27.1 billion, or 7% of the value of imports, was recorded for the month.
Comparing the three-month period ending November with the preceding three months on a seasonally adjusted basis, the value of total exports decreased 5% while that of imports dipped 4.9%.
The Government said the year-on-year decrease in the value of merchandise exports widened in November amid the deteriorating external environment and disruptions to cross-boundary land transportation.
Exports to the Mainland, the US and the European Union continued to register double-digit declines, and those to most other major Asian markets saw a worsened performance.
It pointed out that Hong Kong's export performance will continue to face huge challenges in the near term as monetary policy tightening in advanced economies further dampens demand. Nonetheless, the recent relaxation of cross-boundary land transportation restrictions may offset some of the pressures.