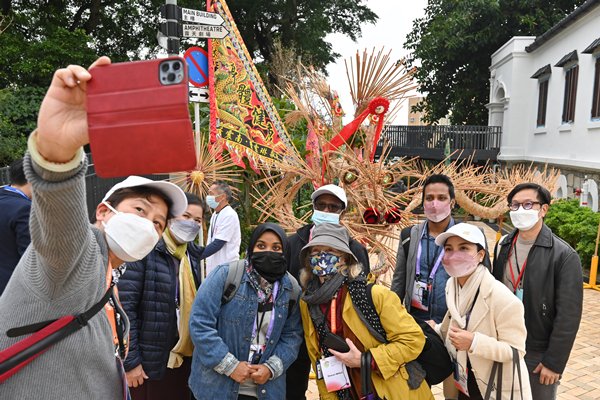 The Asia Cultural Co-operation Forum 2022 successfully concluded today with 21 countries and 14 overseas delegations taking part, the largest number of participants since the forum's establishment in 2003.
The participating delegations attended the "Revitalisation & Conservation of Historical Heritage" hybrid plenary this morning, which consisted of presentations that mainly discussed the development of Hong Kong's diverse and valuable heritage assets.
The delegations then attended the Arts Development Council Roundtable and visited Art@Harbour and Pokfulam Village to learn more about "Mid-Autumn Festival – The Pok Fu Lam Fire Dragon Dance", one of the Intangible Cultural Heritage items.
They earlier visited the Hong Kong Palace Museum and the M+ Museum of the West Kowloon Cultural District.
The forum featured a ministerial panel in which Chief Executive John Lee, Secretary for Culture, Sports & Tourism Kevin Yeung and People's Republic of China Minister of Culture & Tourism Hu Heping, exchanged ideas and shared views on boosting cultural co-operation with other participating cultural ministers and senior officials.
Mr Yeung, together with Permanent Secretary for Culture, Sports & Tourism Joe Wong, also held bilateral meetings with representatives from 11 Asian countries to discuss cultural co-operation.