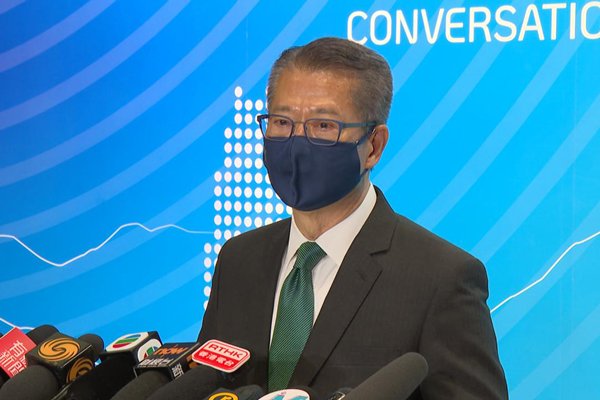 Financial Secretary Paul Chan today made it clear that he followed the same COVID-19 testing and quarantine procedures as every other inbound Hong Kong citizen upon his return from Saudi Arabia.
Mr Chan had tested positive for COVID-19 during his visit there.
Speaking to the media after attending an event, he said: "Before boarding the plane (in Saudi Arabia), I conducted a RAT (rapid antigen test) and the result was negative. Before boarding the plane, I also filed, electronically, a health declaration. So before boarding the plane, what I did was similar to any Hong Kong citizen to qualify myself for coming back to Hong Kong."
Mr Chan also noted that after arriving, he did a polymerase chain reaction (PCR) test, then went home, adding that he followed the "test-and-go" arrangement which applies to every Hong Kong citizen coming back from overseas.
"The health authority looked at my PCR test result, took into consideration the details of my health declaration, and also took into consideration the fact that I did not have any symptoms on arrival. They finally decided that this is a case of recovery – similar to (more than) 400 recovery cases that they handled (during the period from September 26 to November 1).
"So the treatment I have been given, was the same as anyone," the finance chief added.