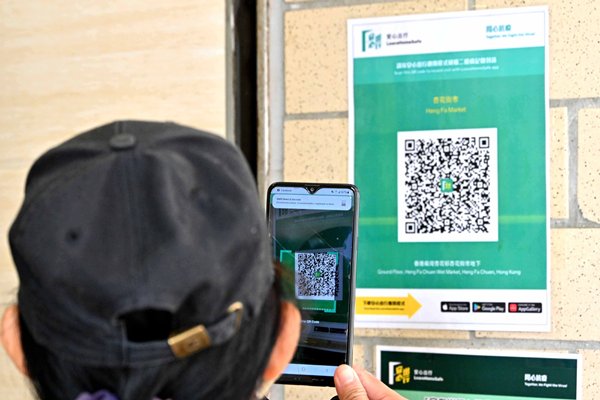 The Office of the Government Chief Information Officer announced today that the LeaveHomeSafe mobile app was awarded the Best Public Health Partner 2022 at Huawei Developer Day APAC.
Government Chief Information Officer Victor Lam pointed out that the LeaveHomeSafe mobile app, with the number of downloads exceeding nine million now, is an important partner of Hong Kong citizens in the fight against the COVID-19 epidemic.
Mr Lam said: "We are encouraged that the award is not only a recognition of our efforts, but also an endorsement of Hong Kong's pioneering role in information technology development in the Asia Pacific region."
The annual Huawei Developer Day APAC was held yesterday in Kuala Lumpur, Malaysia. This major event provided a platform for developers from different countries and economies in the Asia-Pacific region, with over 400 participants from places including Mainland China, Hong Kong, Taiwan, Singapore, Malaysia, Thailand, the Philippines and Indonesia attending in person.
The award presentation ceremony of Huawei Developer Day APAC made its debut this year and set up 20 awards under four categories that include Lifestyle, Media & Entertainment, Partner and Watch Face Designathon.
The LeaveHomeSafe mobile app excelled in all aspects and took home the Best Public Health Partner 2022 award under the Lifestyle category.
Launched in November 2020, the LeaveHomeSafe mobile app has helped to combat the epidemic in society over the past two years.
Additionally, the function of automatic checking of red and amber codes added to the app earlier has effectively assisted in managing the risks of the epidemic.
Recent further additions were the functions of the testing registration code and storing the Vaccine Pass of companions, as well as simplifying the self-declaration process for a user infected with COVID-19 with just one click in the mobile app to complete his or her isolation.