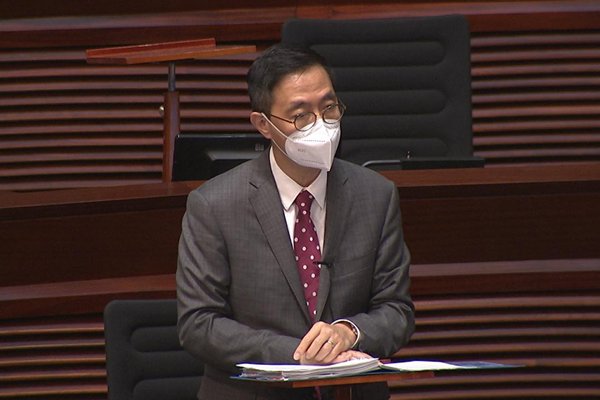 The Government has been committed to expanding, as far as practicable, room for businesses to operate within the travel trade on the premise that it can contain and combat the COVID-19 epidemic, thereby facilitating the gradual resumption of the inbound travel market in an orderly manner.
Secretary for Culture, Sports & Tourism Kevin Yeung made the remarks when answering lawmakers' questions on ways to support the tourism industry's recovery.
Mr Yeung said the direction of the Government's adjustments of prevention and control measures is simple and clear and the goal is to reduce the number of restrictions and measures, as far as practicable, on the premise of the proper management of risks.
Citing one example on inbound control measures, he noted that the Government lifted inbound compulsory quarantine on September 26. The move formally put an end to the requirement that had been in place for more than two years.
He also pointed out that starting November 21, the Government enhanced its the inbound testing arrangement by lifting the compulsory nucleic acid testing requirement on days four and six after arrival at Hong Kong for inbound travellers from overseas places or Taiwan.
Mr Yeung stated that the Government will continue to tackle the COVID-19 epidemic development under the principles of science-based and targeted anti-epidemic measures, as well as the proper management of risks and citizen-focused facilitation.
On the basis of scientific data analyses, he explained that the Government will adjust anti-epidemic measures as appropriate in a bid to facilitate activities and people flow essential to socio-economic recovery.
Its aim is to safeguard the well-being of citizens and protect the public healthcare system while reducing the disruption to normal social activities.
The Government adopts a prudent and stable approach in adjusting various anti-epidemic measures in order to avoid a rebound of the epidemic situation and backtracking along the path to normalcy as far as possible.
Mr Yeung emphasised that where conditions permit, the Government will enhance various measures in a progressive way.
Since last Thursday, the Government has allowed travellers to enter tourist attractions including theme parks, museums and temples when holding an amber code.
Furthermore, starting last Friday, inbound tour groups are allowed to have meals in private rooms in restaurants as a group, and relevant travellers only need to undergo one COVID-19 nucleic acid test on the day of arrival if the tour groups will only stay in Hong Kong for not more than four days.
The Government will continue to closely monitor the epidemic situation and maintain communication with the trade, with a view to preparing for the recovery of the tourism industry, Mr Yeung added.