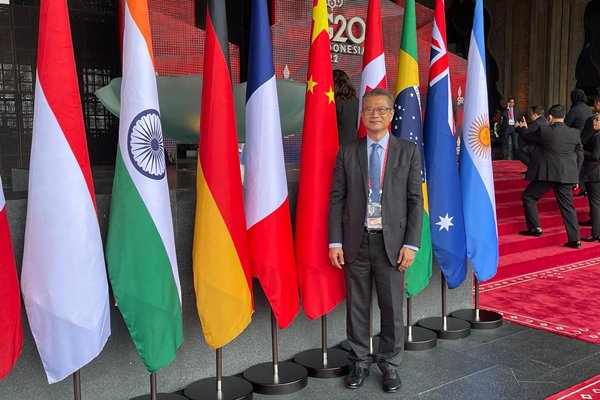 Financial Secretary Paul Chan today attended the Group of Twenty (G20) Leaders' Summit in Bali, Indonesia, as part of the delegation of the People's Republic of China.
This year's summit adopted "Recover Together, Recover Stronger" as its theme, with discussions on topics such as the global economy, energy, food security and public health.
After taking part in the summit, Mr Chan met Sinar Mas Chairman & CEO Franky Widjaja and introduced him to Hong Kong's excellent financial and professional services.
In addition to discussing co-operation in various fields, the Financial Secretary encouraged Sinar Mas to make use of the city as a platform to connect with global investors and capital.
Sinar Mas is one of the largest industrial and commercial conglomerates in Indonesia, with business involving real estate, financial services, telecommunications, energy, infrastructure and more.
Mr Chan will continue to participate in the G20 Leaders' Summit tomorrow and return to Hong Kong afterwards.