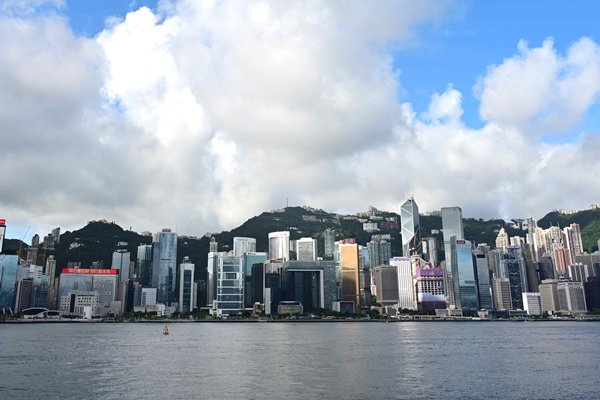 Financial Secretary Paul Chan said an added impetus to Hong Kong's economic growth will be provided once the city can get its COVID-19 situation under control and as long as it continues to enable people to travel to and from Hong Kong freely.
Mr Chan made such remarks to the media after attending an event today and explained that Hong Kong faces economic challenges after the US announced another interest rate hike.
"The interest rate in the US has increased, as expected, by 0.75%. Now the interest rate of the US is at a high level unseen for almost four decades.
"In the Hong Kong situation, the Hong Kong Monetary Authority also raised the base rate accordingly. Given the interest rate environment, external demand would continue to be depressed, which will affect our exports.
"A couple of days ago, the advance estimates on GDP (gross domestic product) of Hong Kong for the third quarter was released. It was a drop of 4.5%.
"Yes, the economic situation has been challenging, but if we are able to put the local COVID-19 situation under control and if we are able to continue to have travellings between Hong Kong and the rest of the world, that would provide added impetus to our economic growth.
"So, let us work together to build our economy."